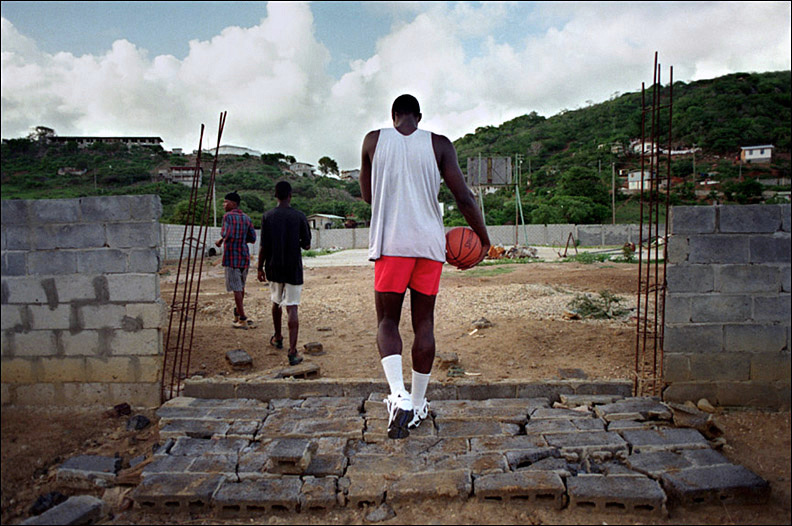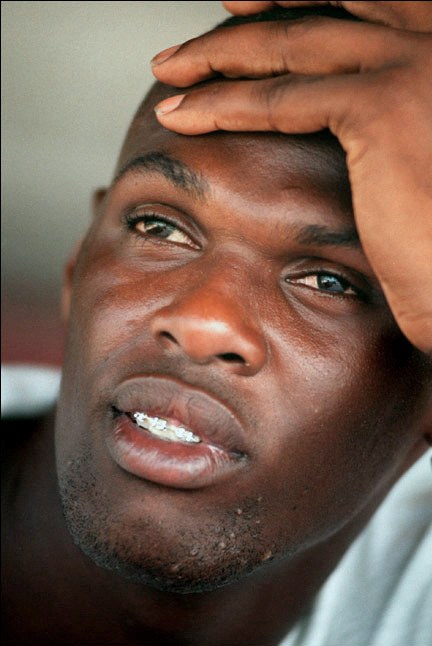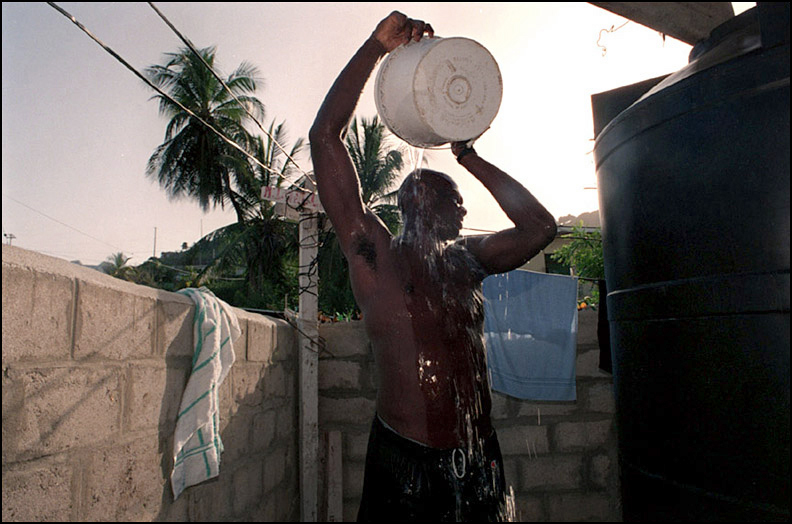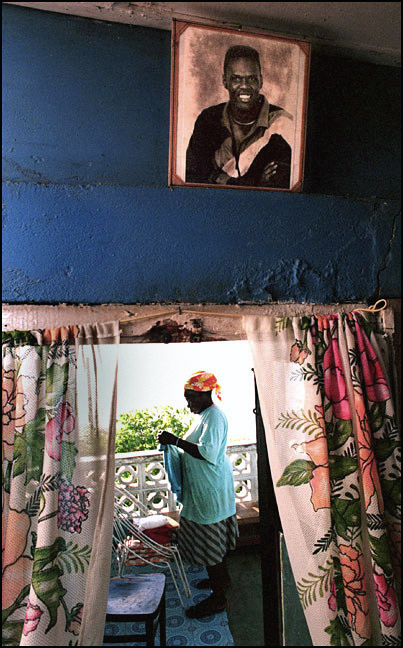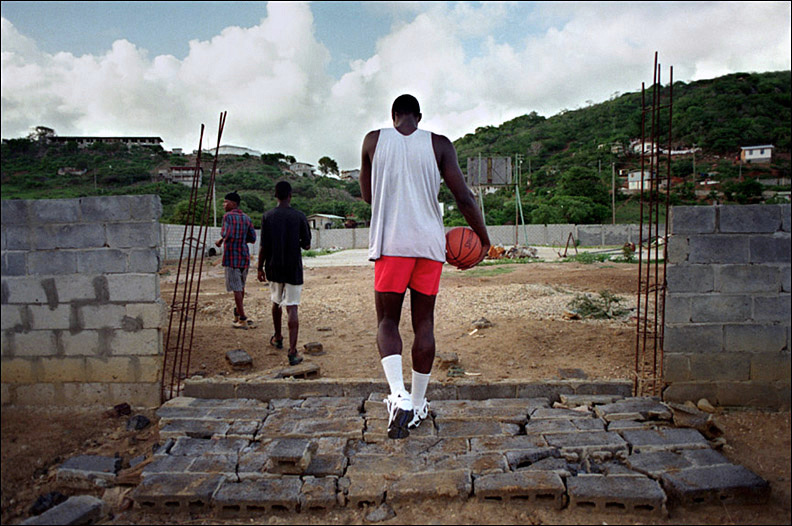 Adonal Foyle, a Colgate University star basketball player, learned basketball on a concrete court like the one he is walking toward in his hometown of Clifton on Union Island.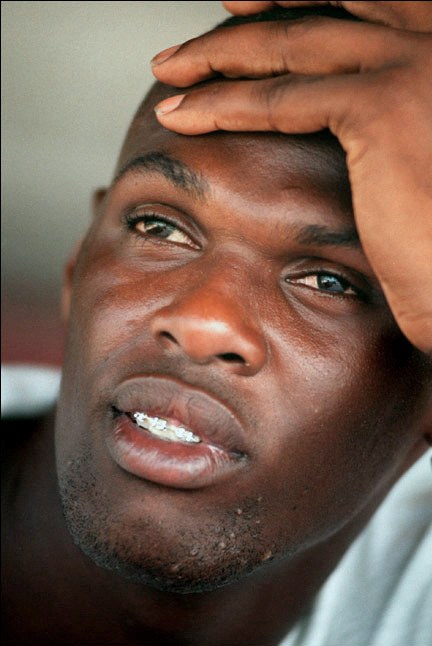 In the summer of 1991, Adonal Foyle left his life in the Caribbean and entrusted his future to two American professors.
Adonal Foyle meets his newest cousin, two-year-old Leron Baptiste. "Who is this one?" asks Foyle, who can't keep track of all his relatives. "I went away too long."
Adonal Foyle relaxes with his mother, Patricia Foyle, who runs a small bar and food store on Union Island. Adonal, who was raised by his grandmothers in Canouan, was just getting to know his mother when he left for the United States.
Adonal Foyle shares his basketball knowledge with boys on Canouan, who recently began learning the game.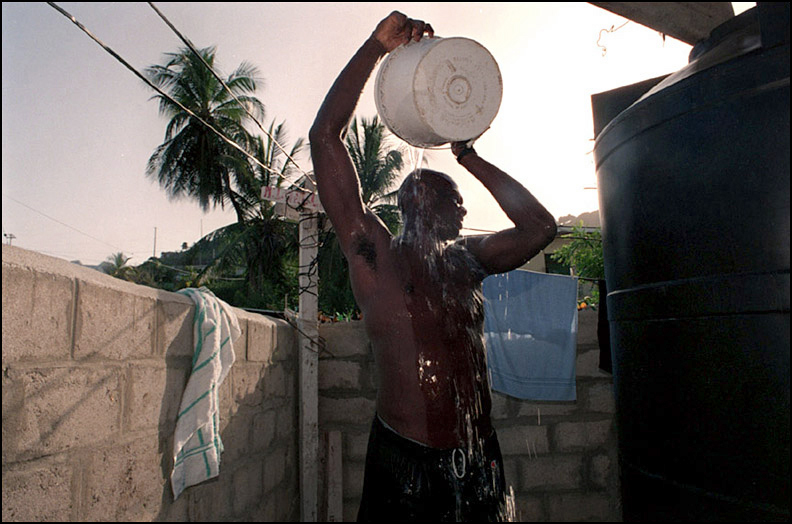 Adonal Foyle grew up on Canouan without running water. His mother's new house on Union Island has running water, but still he takes a bucket bath.
Eighty-year-old Vivian Foyle, Adonal's grandma, cries when she sees him for the first time in two years.
Adonal Foyle takes a dip in the Caribbean Sea with his eight-year-old cousin on Canouan. Foyle said he has mourned leaving his family behind while pursuing education and basketball in the United States.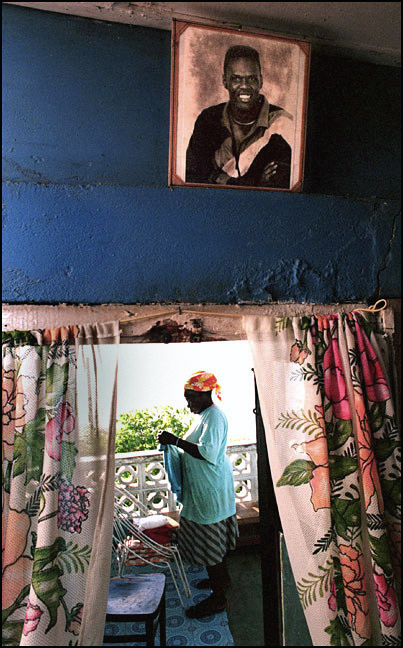 Isla Baptiste, Foyle's great aunt, says she is thrilled to see stories about him in the newspaper. An American high school portrait of him hangs in the living room of the house where he grew up.